Product Description:
Parafilm sealing film is a kind of special film product with automatic sealing, moulding and good toughness. It is widely used in life science research laboratories such as molecular biology, cell biology, immunology and so on. American Parafilm sealing film has unique permeability, excellent water vapor permeability and strong corrosion resistance. The thickness of all Parafilm sealing film products is 0.005 "(127 um). Another new feature of Parafilm M sealing film is that it can be easily tied into a "dead knot". Parafilm M sealing film can even be stretched to 3-4 times length without breaking.
Application of Parafilm Sealing Film in USA:
1. Parafilm sealing film is a kind of thermoplastic self-sealing film, which is an ideal film for scientific research laboratory. It can lock water tightly and provide better protection for substances in culture tube, flask, culture tube and Petri Dish. The unique flexibility of the film can even be used on irregular and folded surfaces. Even if the thin-necked bottle falls down carelessly, it will not lead to seepage and facilitate cleaning work.
2. Microscopic laboratory-flexible, mouldable Parafilm sealing film is a colorless, tasteless, translucent, automatic sealing thermoplastic film, which can easily cover the mouth of various laboratory utensils. This kind of film can not only keep the moisture of substances in test tube, thin neck bottle and Petri dish, but also permeate oxygen and carbon dioxide well, so it is an ideal film product for laboratory. In the application of electron microscopy, it can be used to pick up floating gate and film on liquid surface.
3. Hospital-Parafile sealing film can be used as a high-grade bandage shield in the drainage process, and has a wide application space in medical laboratories and storage of medical devices. It can be used as a backing for pallets and drug shelves to prevent the dropping of bottles, containers and instruments. The effect is very ideal. Parafilm sealing film can be sterilized by radiation or hydrogen peroxide.
4. Horticulture-Parafilm sealing film film can also be used for budding uniquely. It can seal the wound, protect the buds from rain and dust. More importantly, it can help to lock water and prevent the buds from drying.
5. Shielding - Parafile sealing film can be effectively used on various surfaces, covering all kinds of dead corners, and very easy to remove, without leaving any trace. As a result, many people like to use it as a shielding tool. Unlike many other shielding agents, the Parafile seal film does not leave any trace on the surface.
Characteristic Description of Submembrane Seal Mouth Membrane
U. S. accessory membrane seal mouth film can quickly and effectively seal various Laboratory Equipment, easy to use.
The U.S. accessory membrane sealant is waterproof and moisture-proof, which can effectively prevent the development and contamination of experimental samples.
U.S. accessory membrane sealant can effectively protect water quality.
U.S. accessory membrane seals can be folded and reused without tearing around foreign bodies.
The flexibility and softness of American accessory membrane seals increase with the increase of temperature.
The American vice-membrane seal film has good resistance and can be stretched nearly twice as long at 21 C.
Attentions in the usage of American sub-membrane sealing film: It is not resistant to high temperature, and will soften and sticky when it is at 68 C. It is recommended not to exceed this temperature.
Characteristics of American Parafilm Sealing Film:
1. Physical properties: Parafile is translucent, flexible, thermoplastic, high-performance waterproof material, itself is colorless, odorless, tasteless, thickness is only 0.005 (0.127 mm). Parafile's unique features make it ideal for many important experimental and technical tools. It is tightly and automatically sealed to form on the surface of test tubes, thin neck bottles, various irregular tools and objects. It is highly sensitive to moisture vapor, moisture loss, moisture absorption and permeable gas, which is also an ideal covering tool for flow pools.
2. Permeability: Oxygen: 150cc/m2/24 hours at 73, and 50% R.H. oxide: 400cc/m2/24 hours at 73, and 50% R.H. Note: Permeability is measured at 0 and 760 mm atmospheric pressure. Water vapor: flat: 88g/m2/24 hours at 100, and 90% R.H. vs. desiccant (desiccant) folding: As the material itself is low permeability and low sensitivity to water vapor, the permeability of oxygen or carbon dioxide is essentially different in terms of humidity.
3. The influence of common reagents: the dilution of concentrated hydrochloric acid (12N) to (5N) will not affect the dilution of concentrated sulfuric acid (36N) to (5N) within 24 hours, the concentration of nitric acid (22%) within 24 hours, the concentration of sodium hydroxide (28%) within 24 hours, the potassium permanganate (5%) within 24 hours, non-long-term, 18 hours in brown environment. The effect was the same as that of eliminating 0.1N iodine solution in light environment. In brown environment, 18 hours had no significant effect on 20% of sodium chloride, and 24 hours had no significant effect.
4. Temperature characteristics: When the temperature exceeds 38 C, the performance of Parafile sealing film begins to decline and becomes difficult to deploy. A sign of performance degradation is that the film has increased viscosity, so that it cannot extend to the length we need without breaking down. The low temperature application range of Parafilm sealing film depends on the magnitude of the mechanical force it is subjected to. If the Parafilm sealing film does not have any stretching or bending, it can be put into liquid nitrogen without any problems. Like most plastic materials, we must study the brittleness of materials in dry ice and liquid nitrogen environments. Parafilm sealing film exposed to liquid nitrogen can recover its original performance after returning to room temperature.
Cautions in the Use of Parafilm Sealing Membrane in USA
1. Keep away from open fire: Although Parafile sealing film uses special wax as raw material, it is waxy after all. Therefore, the nature is flammable. Do not close to the open fire when using.
2. Preservation Period: Parafilm sealing film is inert, but no organic matter can be "longer" preserved. Normally, in a storage environment of 7-38 C and 50% relative humidity, it can be stored for at least three years without denaturation.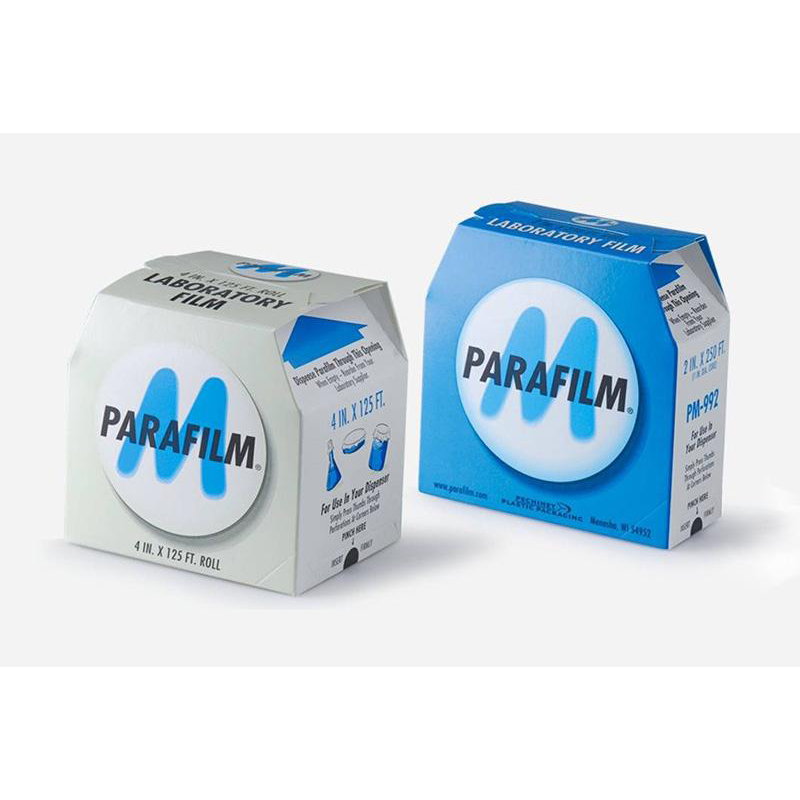 Looking for ideal
PM996 Parafilm M
Manufacturer & supplier ? We have a wide selection at great prices to help you get creative. All the
Sealing Film Membrane
are quality guaranteed. We are China Origin Factory of
Parafilm Sealing Film Membrane
. If you have any question, please feel free to contact us.
Product Categories : Medical Consumables > Parafilm